May launches the start of wedding season. If you are a budding bride to be it's key to remember as a that whilst fashion does play a key part in what we decide for the biggest day of our lives, it's important to stay true to your own personal sense of style. Here are our top bridal trends for 2016…
---
Textured and undone hair is the movement that bridal hair is going towards this season and this soft and romantic look is actually really easy to achieve. This year's up-do needs to be styled without looking over styled. Pin hair loosely to create a soft, wispy, boohoo look. It's an alternative technique to the typical bridal hair up that adds texture and interest to your hair. The pin up style is also a fabulous way to show off multi-tonal colour through the hair.
More and more brides are opting to wear their hair down on the big day, as wearing hair down can show off its lustrous condition. Keep it simple with soft, fluffy texture and dreamy loose curls. You will need to ensure that your hair is in perfect condition with a fresh new cut and colour appointment close to your wedding day, and be sure to treat your locks to regular conditioning masks during the countdown.
Big on the catwalks this year, we're seeing a lot more hair accessories and jewels as oppose to tiaras and veils. Weddings are no longer structured and as traditional, so we're seeing much more flexibility with bridal hair. Accessories are a great addition so show off what can start off as a simple elegant style and give it more of a red carpet/fairy-tale look. Opt for a statement piece or place throughout the whole style to really add some detail. Don't underestimate the power of well-placed accessory.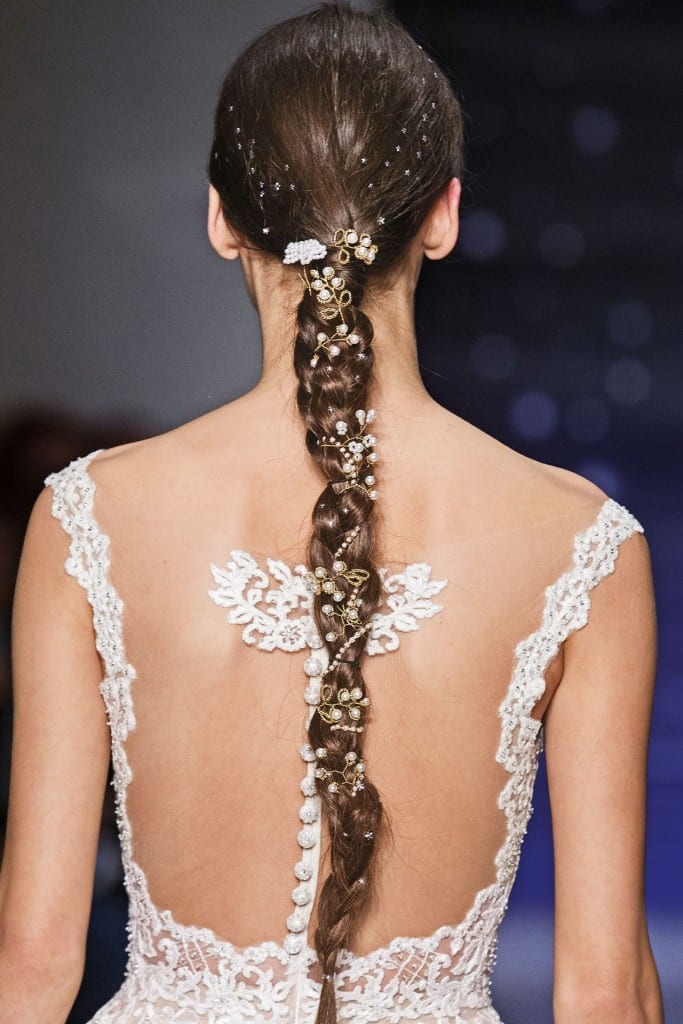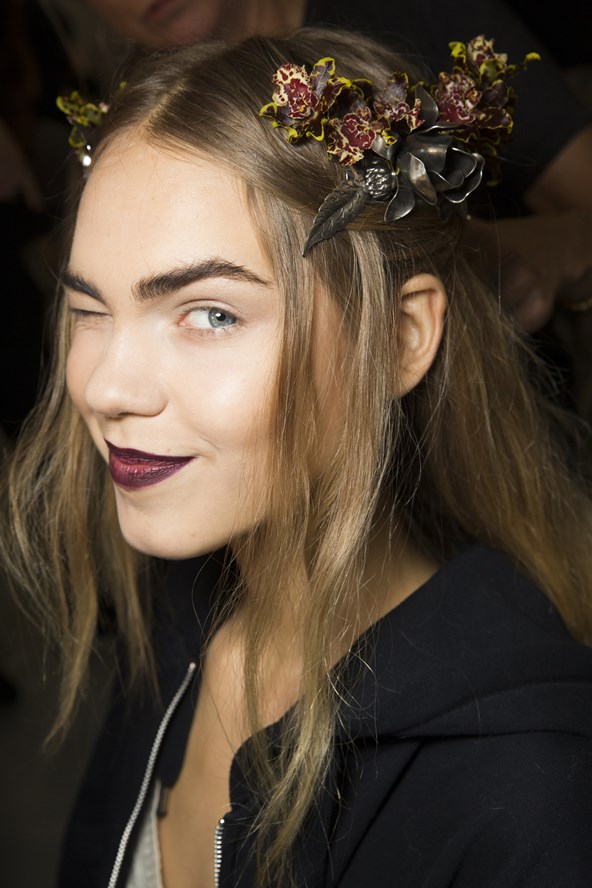 Braids and plaits are timeless and as they are so versatile they can be styled in a number of ways for your big day to transform lots of different bridal styles. This year we'll be seeing a lot more simplistic braiding instead of intricate styles, creating a rustic feel. Whether it's a classic, French or fishtail braid they are a beautiful addition to any hair style for your wedding day. Either refresh an elegant up-do, or add a waterfall braid to hair down, transforming your style into something unexpected.
​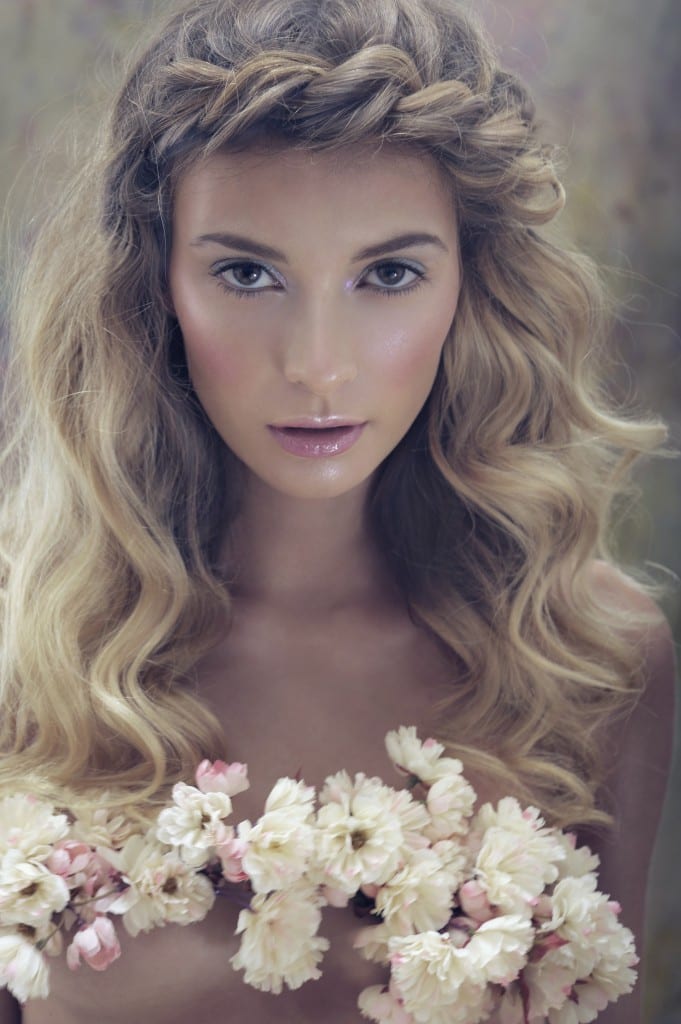 Our top tip to Brides for hair styling on the big day: wear a loose fitting button up shirt so that there's no danger of ruining the hair when getting changed!