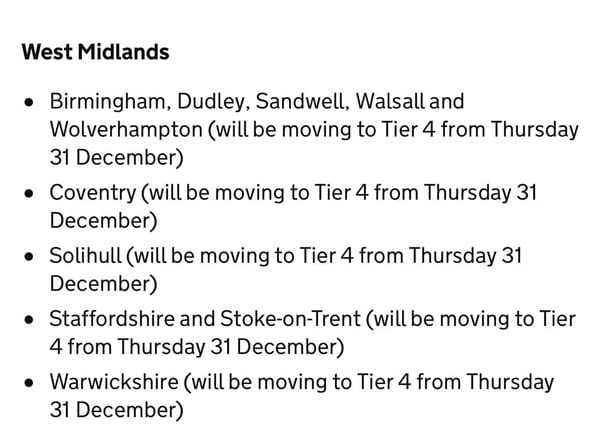 It comes as little surprise that as of midnight tonight Stourbridge will move into Tier 4 as we fall under Dudley borough.
Therefore it is with a heavy heart that we are forced to close the salon once more.Anyone who had appointments tomorrow and going forward into January please don't turn up for your appointments.
As with previous lockdowns once we get a green light to open again we will be in touch in due course . As you can imagine it's devastating to us .
We will have been closed for well over 7+ months out of 12 once these current restrictions are lifted.
I want to take the time to say thank you to all of our clients support in such a tough year, I'm truly grateful for your ongoing custom and the many kind words we have received in 2020.
I look forward to sunnier and happier days come the spring . Until we meet again I wish you all a very happy new year.
Love and best wishes
Tim